A chronometer is a watch that meets exacting quality control standards. The standard is set by the Swiss Official Chronometer Control (Contrôle Officiel Suisse des Chronomètres) and inspects watches to ensure they are of the highest standard. All Bremont watches we sell are this accurate, click here for more information. A chronometer should come with paperwork supporting this information!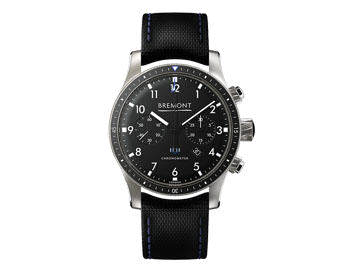 The standard used is the European standard ISO 3159. The reason for having such accuracy is that a chronometer may be used for navigation purposes used in conjunction with the stars. The COSC also has standards for quartz watches.
The measures are mechanically:
Average daily rate: -4/+6 seconds
Mean variation in rates: 2
Greatest variation in rates: 5
Difference between rates in H & V positions: -6/+8
Largest variation in rates: 10
Thermal variation: ± 0.6
Rate resumption: ± 5
 Measurements are based on a time base established by two independent atomic clocks synchronised on GPS time.